Today, the Duke and Duchess of Cambridge and Prince Harry made a very exciting visit to Warner Brothers Studios in Leavesden. Potterheads were all abuzz for the event, as the Warner Brothers Studios in Leavesden is home to many Harry Potter sets and scenery. (Our contributor, Emma, was particularly enthused!)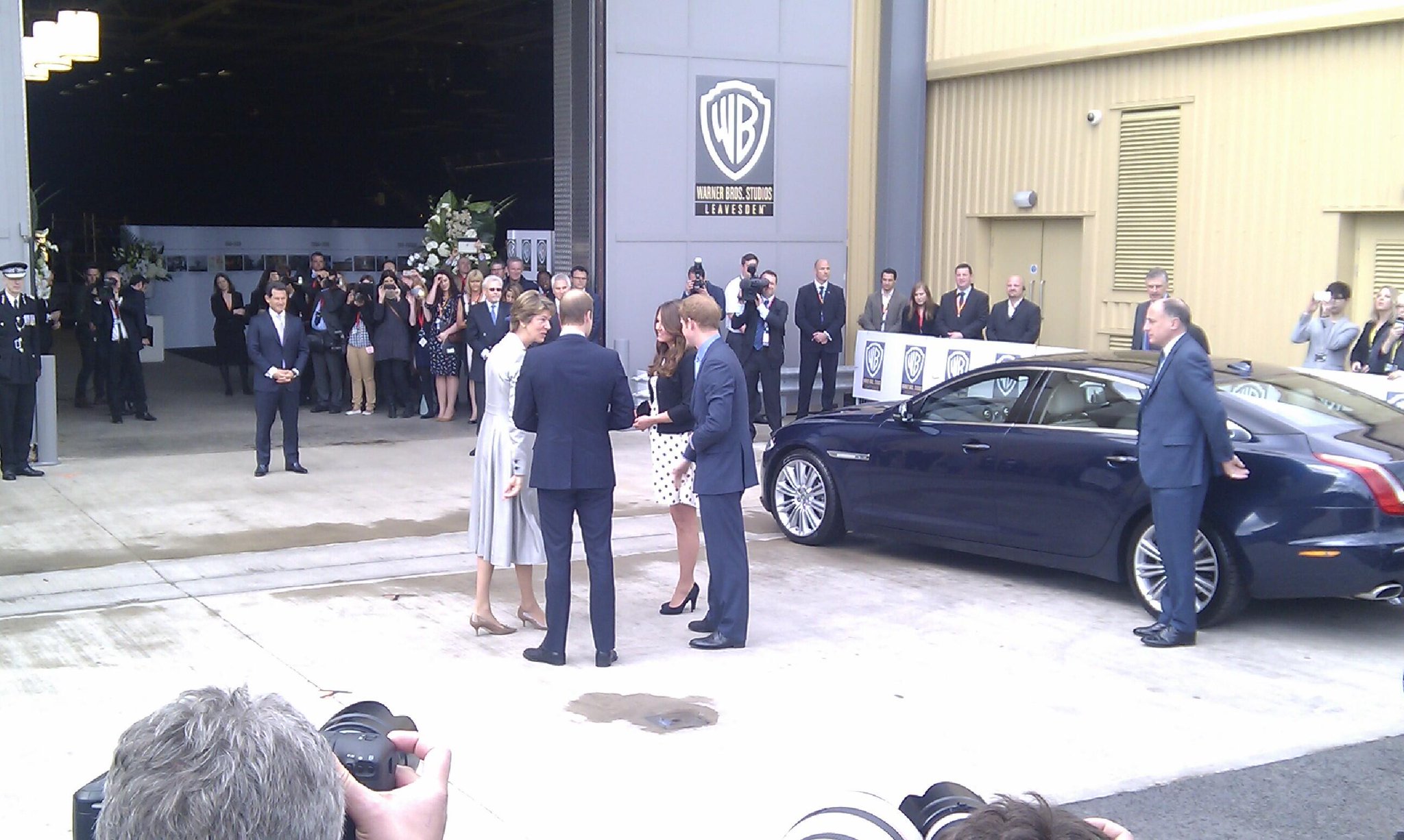 First on the agenda was a proper wand lesson. Then, the royal threesome toured the facilities and visited the Studio's main attraction – the Making of Harry Potter tour. They viewed props, costumed, and met some animal actors. And – to make it extra special – JK Rowling was in attendance! It was a surreal experience to see the royals walking in Harry Potter's territory! Potterheads weren't the only ones excited – there were plenty of other movie props, including quite a few Batman memorabilia  The event was filled with love and laughter, as the royals were joined by 500 children and adults from their charities, including Child Bereavement UK. The primary purpose for the visit was to open the new Warner Bros Studios production facility, but with a bit of magic and fun that always accompanies good films.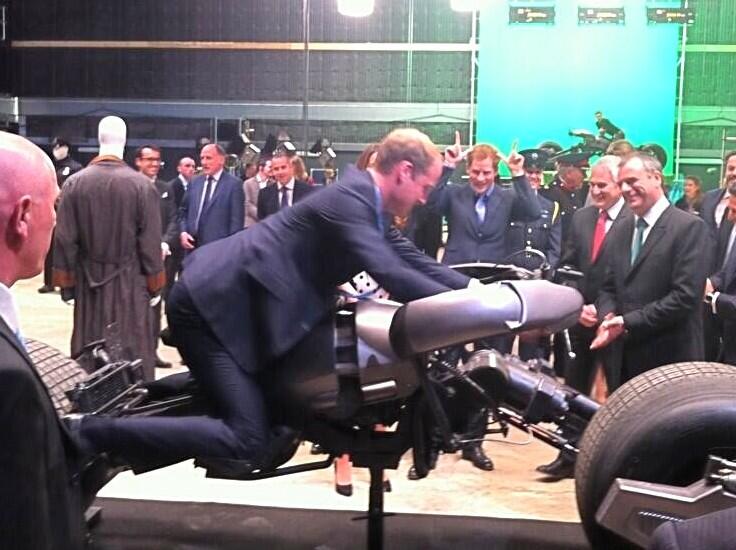 While touring, William had a go at the "Bat Pod" motorcycle. He joked that he would happily take the role off Christian Bale's hands. (Note Harry in the background – joking with William!) William also saw the Batmobile, and was so keen to keep it that he asked if they could install baby seats. We'd love to see that parked outside KP! Prince Harry and Prince William admired the Batmobile tank and other Bat-related items, while Kate admired less artillery, and more costumes – including the Batman costume from The Dark Knight.
The fantastic engagement turned to The Great Hall, a famous setting from the Harry Potter films. There, William, Kate and Harry convened for a meeting of their charities forum. The charities forum is used to collaborate with the many charities that William, Harry and Kate represent. This allows for greater representation of the organizations. Prince William made a speech at the event.
William and Harry were both wearing dark navy suits with light blue ties, looking dapper as ever. Kate wore a polka dot TopShop dress, her Ralph Lauren peplum jacket, and her Episode "Angel" pumps. She carried a small black suede clutch with bow detail. Kate also wore her Anoushka pearl drop earrings, which we saw earlier this week. Her signature locks were in a princess-perfect blow out.
Kate's next event is on Monday, where she will visit Naomi House Children's Hospice for a meet-and-greet and tea party!